Best Delivery Services in Breckenridge, Colorado
---
A trip to Breckenridge, Colorado, involves quite a bit of planning – from booking accommodations to buying lift tickets, it can be overwhelming for new visitors to the area.
Breckenridge is also a popular destination for tourists of all sorts – from skiers and snowboarders in the winter months to hikers and mountain bikers during the summer; there is always something going on in this picturesque town.
To make your trip to Breckenridge easier, we've compiled a list of the top delivery services in Breckenridge that can keep you exploring the mountain without worry!
---
Top 6 Delivery Services in Breckenridge
Peak Oxygen
You thought that food delivery would be at the top of the list, didn't you? Well, on a trip to Breckenridge, you're going to get plenty of exercise walking up steep hills and mountains – so enough oxygen will become just as important as delivering food to keep your body fueled.
Altitude sickness can occur in Breckenridge due to the high elevation, so if you're feeling out of breath or unusually tired, be sure to take a break and drink plenty of fluids. Peak Oxygen delivery service can help you with that!
Peak Oxygen delivery service can deliver oxygen to your doorstep, so you don't have to carry heavy tanks through the mountains. In addition, they offer short or long-term oxygen concentrator rentals, with no prescription required. This is a great option to consider no matter your plans in Breckenridge!
At Your Breck And Call
One of the region's top delivery services is At Your Breck And Call. This delivery service offers delivery of various products to your location, including groceries, food, and even climbing and hiking gear.
This delivery service is perfect for visitors who want to stock up on supplies before hitting the slopes or those who just don't feel like leaving their accommodations to get food.
They offer delivery from local merchants and grocery delivery from chains in the region. You will want to add At Your Breck And Call to your list of delivery services to use during your stay in Breckenridge!
The Cheese Shop of Breckenridge
For the foodie in your hiking party, don't miss out on The Cheese Shop of Breckenridge. This local cheese shop delivers a variety of cheeses, meats, and other specialty items to your doorstep.
The Cheese Shop is also a great place to pick up picnic supplies for your day on the slopes or trails – they have an impressive selection of charcuterie, bread, fruits, and vegetables that will make your lunchtime meal unforgettable.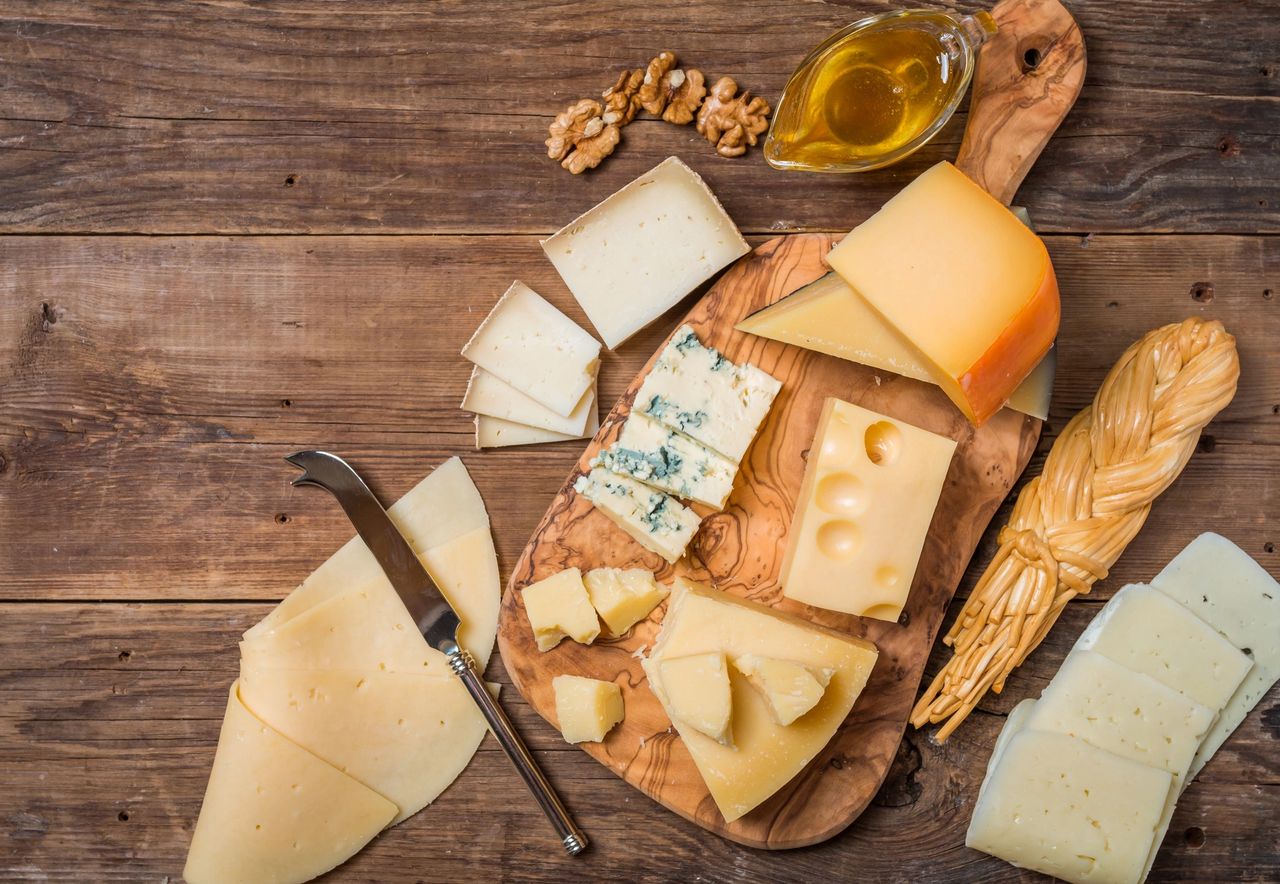 Lolo Juice
Food? Check. Oxygen? Check. What about liquids? At Lolo Juice, you can get delivery of Breckenridge's best cold-pressed juices and smoothies to your location.
The Lolo Juice delivery service offers a variety of healthy and delicious options, perfect for recharging after a day on the slopes or trails. They also have vegan and gluten-free options, so everyone in your group can enjoy a refreshing drink.
Pho Real 
Are you looking for a dinner that is a bit out of the ordinary? Pho Real – Breckenridge's premier Vietnamese restaurant – offers delivery of their delicious food to your doorstep.
Pho Real has something for everyone, from fresh spring rolls to hearty bowls of pho. They also offer a variety of delivery packages, perfect for groups or large families.
Door Dash & Grub Hub
If you need a quick and easy delivery option, Door Dash and Grub Hub are great choices. These delivery services offer delivery from various local and national restaurants so that you can get your food delivered right to your door.
The delivery prices vary depending on which delivery service you use. Still, both are quick and easy delivery options for those who don't feel like leaving their accommodations to grab a bite – especially if your restaurant doesn't offer delivery themselves. 
Beware: not all Summit County restaurants participate, so make sure to check before you get your hopes up!
Breckenridge Brewery
Finally, nothing caps off a great day in the mountain like a cold beer. Breckenridge Brewery offers delivery of their delicious craft beers to your doorstep.
From pale ales to stouts, the Breckenridge Brewery has a beer for everyone. They also offer delivery of food and merchandise, so you can get everything you need for a great night in from one convenient place. In addition, Breckenridge Brewery partners with several local delivery services to bring fresh cold drinks to your door.
---
How to Choose The Right Delivery Service
With delivery services in Breckenridge growing, it is essential to know how to choose the right delivery service for you. Here are some tips on how to pick the exemplary delivery service for your needs:
Know What You Need
Before looking for a delivery service, make sure you know what you need. Do you need groceries, food, or other supplies? Are you looking for a delivery service that offers a variety of products, or do you have a specific merchant in mind?
Knowing what you need will help you narrow down your choices and find the right delivery service for your needs.
Consistency
Another important factor when choosing delivery services in Breckenridge is consistency. While delivery services may offer various options, not all delivery services deliver the same level of quality or consistency.
Whether you are looking to order groceries, craft beers, or even lunch, make sure you can count on the delivery service to offer a great product consistently.
Cost
Of course, delivery services vary in price. Make sure you understand delivery costs and plan your budget accordingly. While delivery services are convenient, they may cost more than you want to pay for regularly or if you will only use them occasionally.
Once you know what you need, find the delivery service that best meets your needs – whether it's the delivery service with the best customer service, a delivery service that always delivers an excellent product consistently, or a delivery service that has reasonable delivery costs.
Customer Service
Lastly, be sure to check out delivery services' customer service policies and delivery fee structures before you decide on delivery service in Breckenridge. Delivery fees vary widely depending on the delivery service, so it's important to know what to expect.
Customer service is also essential, as delivery services are becoming more popular, especially online delivery apps. Ensure you can count on customer service if any issues arise during delivery, so you aren't worried about receiving your delivery in a timely fashion and receiving an enjoyable product.
---
Have a Great Time with Delivery Services in Breckenridge
In conclusion, delivery services in Breckenridge offer a quick and easy delivery option for those who don't want to leave their accommodations or miss out on a great meal.
Whether you are looking for oxygen delivery, groceries, craft beers, or delivery from your favorite restaurant, delivery services have everything you need – so, take advantage of delivery today!